The Autumn is here and whilst we are still getting accustomed to the weather you can get inspired by these rustic ideas, full of autumnal colours, animal prints and forest shades to transform your house.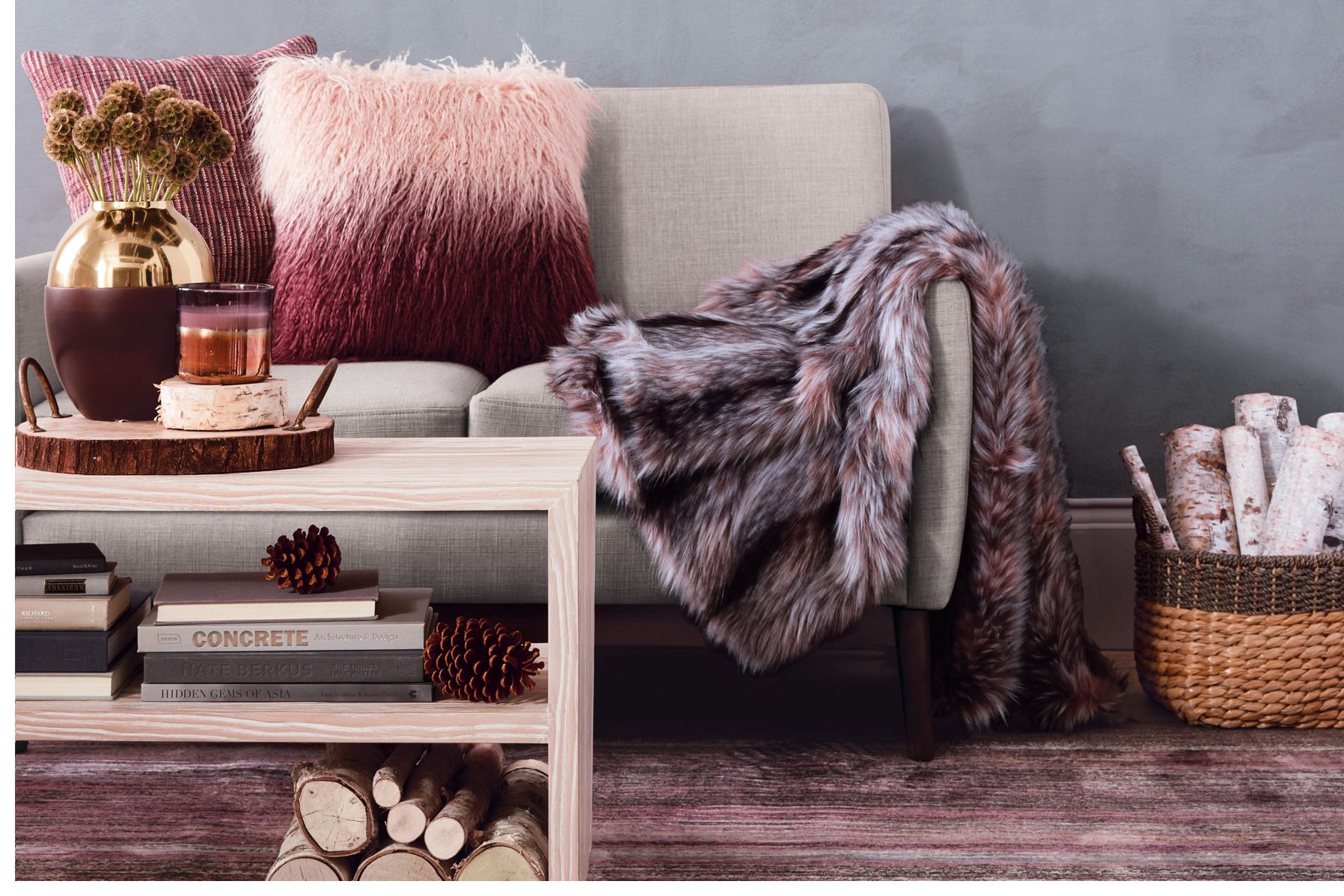 The best thing about Autumn and Winter is how cosy you can turn you house into. For this Autumn opt for a brown, pastel and orange pallet of colours. Furry cushions and throw will instantly cosy up your living room.
What if I told you can create your own centrepiece? That's right. You can collect fallen leafs, maize stalks and combine it all with small pumpkins and butternut squash to create your own Autumn-inspired centrepiece.
You can add  rustic wood style furniture and orange ornaments to give your house that extra kick of colour and you can top it all up by incorporating woodland animal on your house, have a look at this Hibernate collection by George.
And if you love orange (as much as I do)  what about this Smeg fridge freezer, what a great inspiration for this season!